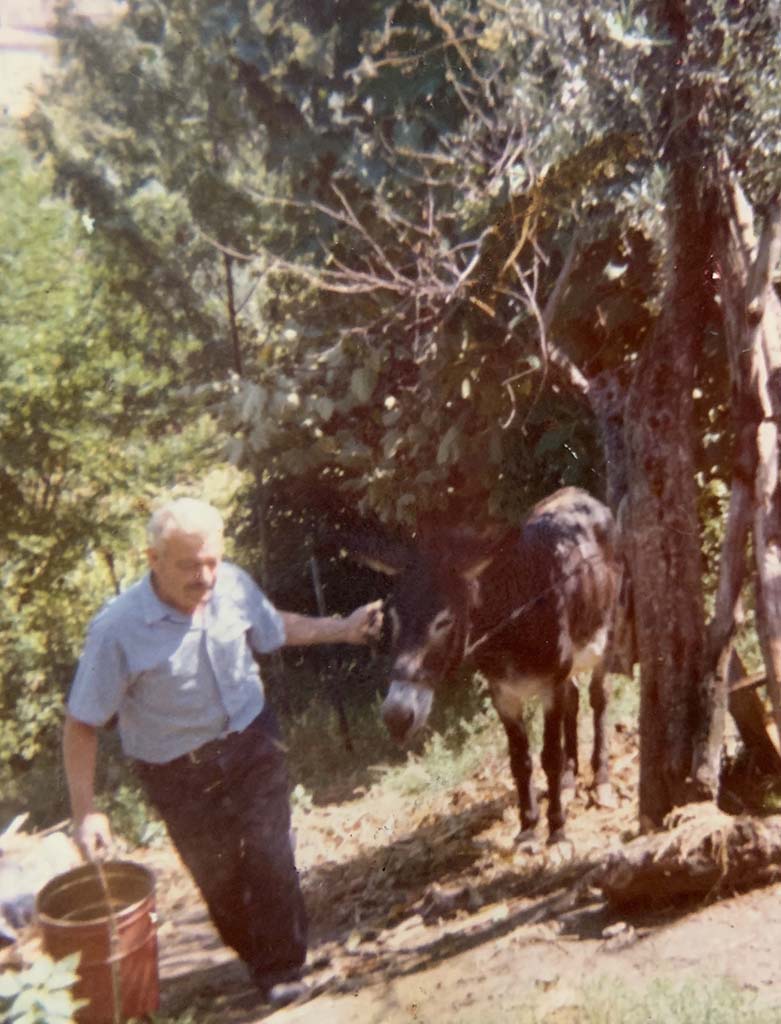 Riserva Masillo was created by Fabio, Paolo and Annalisa Formato to fulfil the dream of their grandfather, Angelo Pallotta, known by his nickname of o' Masillo, from Squillani.
Grandfather o' Masillo, a farmer since childhood, began planting an olive grove on his family's land but was halted by the call to arms during the Second World War. The conflict took him first to Libya and then, having been taken prisoner by the Allies, through Bangalore in India to Australia where he worked on a farm until 1947, after which he was repatriated by the Italian government. Zi Ngiulill o' Masill landed at the port of Naples and arrived back in Squillani in February 1947 to be greeted by a heavy snowfall and the warm affection of his family and friends. From that moment on he dedicated himself to caring for his family, his wife Elisa Orlandina and daughter Mariagiovanna, together with his land that, while prisoner, he had feared he would never see again.
His youthful dream of an olive grove on his land was never fulfilled, partly because in the post-war years nearly all his brothers and mother emigrated to Australia, However, his dream never left him and he would often talk of it to his family, including to us, his grandchildren.
He died in 2000 aged 81, taking with him the dream of seeing an olive grove covering his land on the hills of the Caudina Valley between the Partenio mountains and Mount Taburno. These pristine places were the inspiration for Antonio Vian, author of the famous song "A Luna Rossa".

We who are Zi Ngiulill o' Masill's three heirs and witnesses to his dream feel a strong link to the land to which our grandfather had dedicated his life. As a result, we took the decision to take on the dream and to plant about 500 olive trees of different varieties and origins. These are in addition to about 150 pre-existing olive trees, some of which are centuries old (indeed the oldest can be dated to around 1700) with the aim of creating a blended oil of excellent taste and quality and using only organic cultivation techniques and traditional processing methods.
Now we're proud to announce that Riserva Masillo is no longer a dream. It is reality!